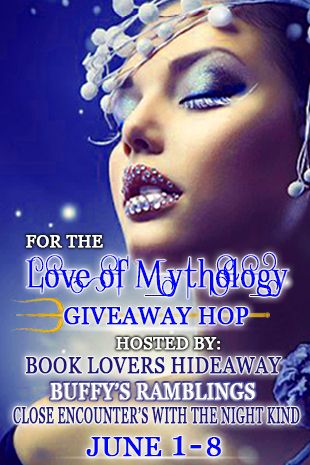 For those who follow my Lana Harvey series, it's pretty obvious that I'm a big mythology geek. On the streets of Limbo City, it would be perfectly acceptable to find the Egyptian god Horus discussing the weather with the Greek Muses, or the goddess Athena gossiping with a Norse Valkyrie. Sticking to one flavor of ancients just wouldn't have satisfied me, so I created a world that would welcome them all... and allow them to eat Cheetos and watch television, if they so desired.
The different deities that we humans have created over the millennia are fascinating. They're diverse and conflicted and.... weird. Really, really weird. Seriously. Osiris had a golden penis because a fish ate his other one. Athena was born fully grown from Zeus's skull. And what about all those Hindu gods with their crazy spider arms? That's probably why I love them so. These magnificent myth lords came from a time where it was perfectly acceptable to turn your dreams (or nightmares) into a full-blown faith and build an entire society around it. Of course, you can still do that today, but only if you're a maniacal cult leader... or a writer.
In honor of the super fantastic "For the Love of Mythology Giveaway Hop" I'm offering a signed set of books 1-3 in my Lana Harvey, Reapers Inc. series, along with a nifty pair of beer glasses from Purgatory Lounge (the most happening bar in Limbo City). Be sure to click on the prettiful button above to enter for the Giveaway Hop's grand prize (which includes a $50 Amazon GC and lots of books and other goodies!). Also, check out the other blogs featured in the hop for more epically mythic giveaways!
Good luck! ♥
a Rafflecopter giveaway