Paperbacks of FOR THE BIRDS came in today!!! Squeee! It's been out on Kindle for a little while now, but having a physical copy in my hands always gives me warm fuzzies. ♥ There were a few minor issues that I'm hoping to correct before the next printing, but overall, I am tickled pink! I loves them!
I just finished putting together the raffle gift basket for the RT Booklovers Convention coming up next weekend. It's going to be epic! The basket includes a signed set of all 3 books in my Lana Harvey, Reapers Inc. series so far, gourmet coffee, a Grim Reaper plush, a Purgatory Lounge drinking glass, and a John Wayne DVD with 4 movies.
The FOR THE BIRDS Blog Tour is halfway through! It's going great. I am really getting addicted to all these book blogs! They're fantastic. If you haven't entered the Giveaway yet, go check it out! There are several ebook sets and a paperback set up for grabs. There are also some fun interviews and guest posts on several of the blog stops, and a few amazing bloggers reviewed my series! ♥♥♥
Coming up in June is another really cool blog hop: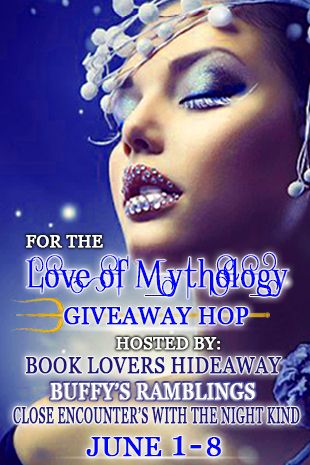 I am thrilled to be participating, and I am also donating a set of books for the Giveaway!
Sometime in June I will possibly be doing a Sedalia book signing with FOR THE BIRDS. I will probably hold off on going out of state for more signings until October, when my YA novel CRAZY EX-GHOULFRIEND comes out. There is just so much going on lately. I'm sneaking in as much writing time as a I can, but there's a lot of extra fun stuff to be doing right now too! And also, my day job as a graphic designer has been expanding without much effort on my part. I might be shooting and editing commercials for a web channel soon, and I've been asked by several friends to do tattoo designs and paintings. I've been so busy, that I totally missed the last student art show I was eligible to participate in, since I graduated in December. Oh well. My friend Alice introduced me to the man behind the local art shows, so I might have the chance to show some of my work again soon.
I haven't been as active on the blog or the YouTube channel lately, but I plan to work on that too. I want to do some of the fun tags I've seen lately, like "Draw my life." Definitely not the "Husband does my makeup" one though. Oh, hell no. Also, I've been getting asked a lot about my new bio, and "What exactly does random craft supplies mean?" So I though I might share a few craft projects with you guys. We'll see how it goes.
Be

back soon! ♥