My favorite movie has been the Wizard of Oz ever since I was a little girl. I could watch it every day, multiple times a day. I found it so peculiar that such a magnificent and fantastical world could be summed up in a two letter name: Oz. Those two letters conveyed such magnitude and such mystery. How could two letters stand for so much? When I was a little older and busy falling in love with vaster lexicons and etymology, I discovered that Dorothy's last name, Gale, was defined as a very strong wind. How perfect for a girl being swept away by a tornado!
From then on, I always looked for the connotation behind names. It felt like a treasure hunt at times. I was delighted by names like Jasper F

f

orde's protagonist, Thursday Next, and Daniel Handler's pen name, Lemony Snicket. It really made me think long and hard when it came time to name my own characters and settings in my writing.
So what's in a name? In honor of the super fantastic indie giveaway going on right now, I'm interviewing Sharon Sant, author of Sky Song, one of the eleven ebooks in the giveaway, and asking her what's in her names?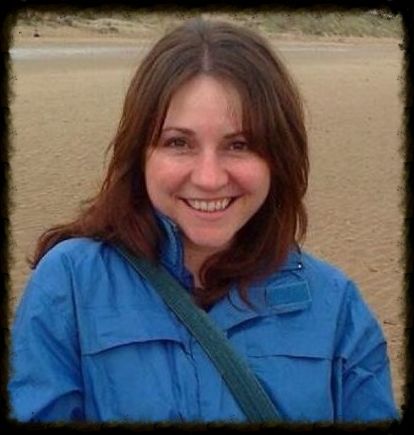 Sharon Sant was born in Dorset but now lives in Stoke-on-Trent. She graduated from Staffordshire University in 2009 with a degree in English and creative writing. She currently works part time as a freelance editor and continues to write her own stories. An avid reader with eclectic tastes across many genres, when not busy trying in vain to be a domestic goddess, she can often be found lurking in local coffee shops with her head in a book. Sometimes she pretends to be clever but really loves nothing more than watching geeky TV and eating Pringles

.
An unknown past.

An unwanted destiny.

A fight for survival.
Sky Song
is the first

installment

of the Sky

Song trilogy. Book two, The Young Moon,

d

ue March 8th 2013.
Do you write under your actual name or a pen name, and is there any special meaning behind your name?
I write under both my name and a pen name. I use a pen name (Summer Hopkiss) when I write younger children's fiction, just to avoid confusing readers, really. I chose that name because it sounded pretty. My original choice, which I thought was highly unusual, I googled just to make sure and found that it was the name of a photographer! Boringly, I write my YA fiction under my own name.
What are the names of your main characters and what can you tell us about them?
Sky Song features Jacob Lightfoot, Ellen Richards and Luca Valvona. Most of the time, the names of characters just pop into my head as I sit down to write them, and this certainly happened with Sky Song. Jacob actually has two names (I can't go into too much detail without spoiling!) but I chose the name I use for him the most as it was quite ordinary, and he needed that to offset his extraordinary alter ego. His surname comes from a teacher that my daughter used to have! Ellen I just liked, and Luca is actually short for Gianluca, who is second generation Italian. Luca's surname, Valvona, comes from my best friend – it's the name of her father's family.

There was no special significance for their names really, in terms of the story, but Jacob's true name does have some special meaning.
What are some names of places where your characters' stories unfold?
The story is largely set in and around Dorset, so I used a combination of real places and made up street names. I'm not sure I mention them very often, to be honest, and they're a little ordinary!

T

here's no particular significance. As I've used a contemporary British landscape there was really no need to make up any exotic place names.
What do you have planned for 2013

?
Throughout 2013 I'll be super-busy getting more new releases ready.
Book two of my Sky Song trilogy, The Young Moon, is due March 8th 2013.
Thanks

for sharing!
You can find

Sharon all across the inter

webs...
Don't forget to check out the Indie Giveaway for a chance to win an ebook of Sharon's novel, Sky Song

,

along with 10 more awesome ebooks by some great indie authors! Also up for grabs are 3 print books and a $20 A

mazon card!
a Rafflecopter giveaway
a Rafflecopter giveaway